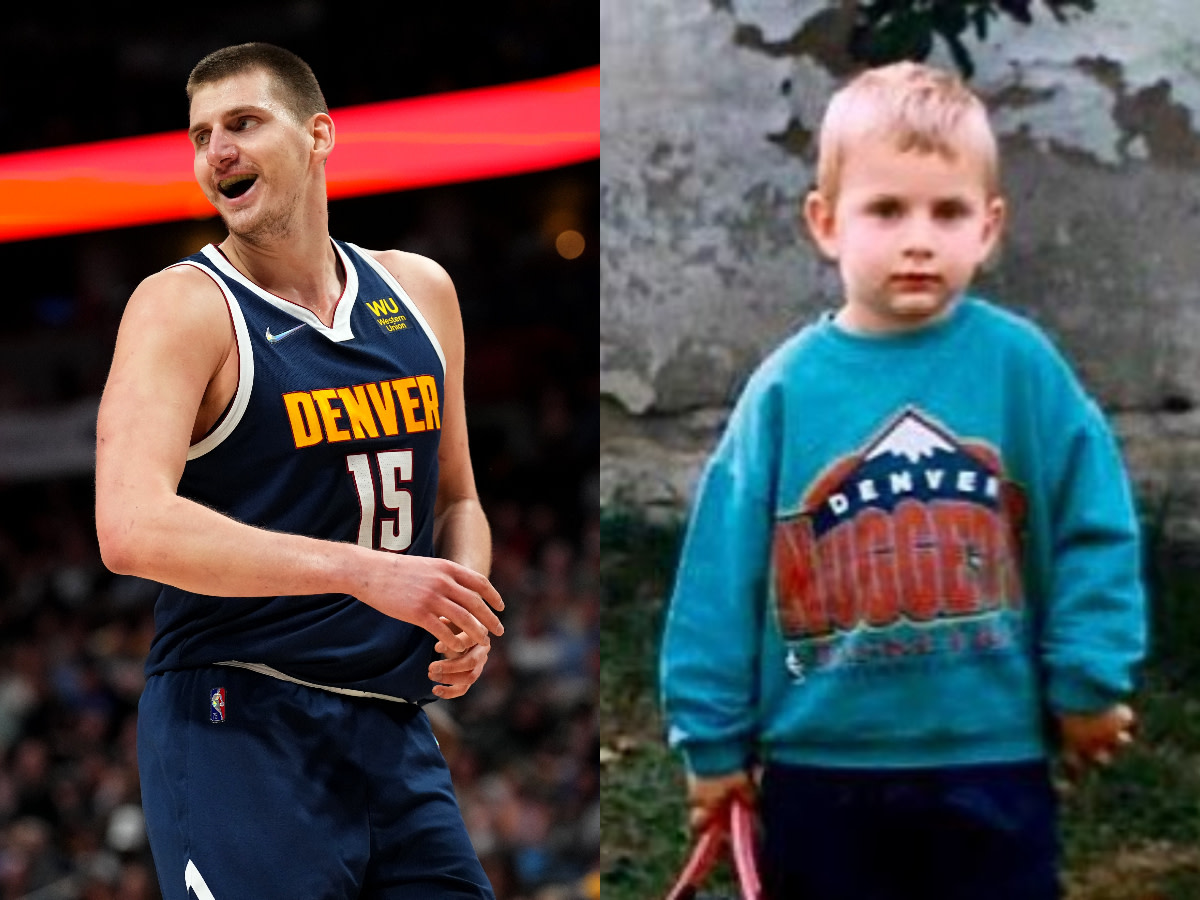 Nikola Jokic's agent reveals the superstar received a Nuggets sweatshirt as a child in 2000: 'A little fate plays a big role…'
Nikola Jokic became one of the best players in the league after being selected in the second round by the Denver Nuggets. He is a two-time MVP and is widely regarded as the greatest passer of all time.
There's no doubt that the Denver Nuggets front office was smart about signing Jokic, and he's quite possibly the best 2nd-round pick ever, including being the least drafted player to win the MVP award. Clearly they recognized his talent, but perhaps there was also a tiny bit of fate at play.
Nikola Jokic's agent, Misko Raznatovic, recently shared a story about how Nikola Jokic received a Denver Nuggets sweatshirt when he was a kid in 2000. He mentioned that the chances of him having a Denver Nuggets sweatshirt of the Nuggets at the time "were minimal" and claimed that "a little fate plays a big part in the overall result" when referring to Nikola Jokic.
A little story of fate! It's about five-year-old Nikola Jokic, a two-time NBA MVP in his hometown of Sombor, Serbia. In 2000, when this photo was taken, he was wearing an @nuggets sweatshirt — not because he liked basketball or even knew about the Nuggets — but because he received it as a gift. The chances of a small town Serbian kid having a lesser known USA team sweatshirt in 2000 was minimal (unless we were talking about famous clubs like @lakers or @bulls). The chances of anyone knowing the Nuggets in a small Serbian town were next to nil. But the odds of that same kid growing up to play basketball and reach the pinnacle of his career, winning two MVP titles and signing a historic deal with the same club whose sweatshirt he wore as a five-year-old, were null. It's true that winners create their own destiny, make the impossible possible, and write the pages of history through exceptional dedication, hard work, sacrifice, confidence, and a willingness to do more than others.

But sometimes a little fate plays a big role in the overall outcome.
The Denver Nuggets should be in contention next season under Nikola Jokic, especially because Jamal Murray and Michael Porter Jr. should be back and healthy. Jokic was notably successful in taking the Denver Nuggets to the 6th seed this year, and the team will only get more dangerous next year.
It remains to be seen if Nikola Jokic can lead the Denver Nuggets to a championship at some point in the future. Many already consider him the Denver Nuggets' greatest player of all time, and all that's left for him to do is win at the highest level with the team. Let's hope he's able to do it.